Vizard™ X3 Polarized Magnetic Glasses
---
Improve your vision dramatically with the new Vizard™ X3 Polarized Magnetic Glasses!
Boasting 3 interchangeable magnetic lenses, the Vizard™ helps your eyes to adapt to any lighting condition seamlessly, even if you're  wearing  prescription lenses.
It Isn't Magic, It's Just Optical Science!
Engineered by a team of optometrists, the Vizard™ X3  consists of a set of special lenses designed to correct visual problems associated with different lighting conditions:
1) Polarized Lenses for Daytime. 
Reduce glare, delivering clear, sharp vision in even the most sun-drenched settings.
2) Amber Lenses for Nighttime. 
Enhance contrast, reduce glare and minimize color distortion to turn low-light conditions into an optimal vision experience.
3) Blue-blocking Lenses for HEV Protection.
Reduce exposure to high energy visible (HEV) blue light emitted by electronic devices such as smartphones, tablets, computers, and LED screens to prevent eye fatigue, dryness, blurred vision, and headaches.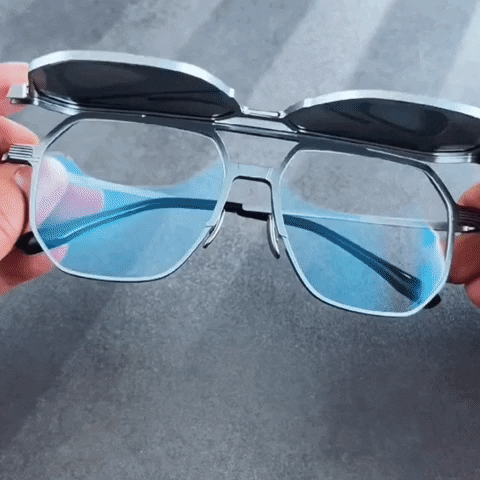 Made from eco-friendly materials, the Vizard™ X3 Magnetic Glasses is lightweight, bendable, and durable. It's so comfortable to wear that you'll barely notice them on. 
Can Be Used Even With Prescription Lenses
The Vizard™ X3 Magnetic Glasses  offers a special feature that sets it apart: prescription lens compatibility. With its innovative design, individuals requiring vision correction can easily replace the original clear lenses with their prescription lenses.
By seamlessly incorporating prescription lenses, the Vizard™ X3 Magnetic Polarized Glasses cater to the unique needs of those who rely on corrective eyewear. This allows wearers to experience the full range of functionalities provided by the Vizard™ X3, while simultaneously enjoying clear eyesight.
Whether you're an outdoor adventurer or a professional needing sharp vision, these glasses are your go-to accessory.
Embrace the future of eyewear with the Vizard™ X3 Polarized Magnetic Glasses. Hurry and place your order now - don't let this opportunity slip by!
Order yours now and save 50%. And if you order more than 1 pair, you'll get an additional 10% off.
This product has no reviews yet.