Description
Contrary to popular belief, you cannot open or close your pores.

But, what you can do is to give your pores a good old deep cleanse. With skin aggressors like pollution and daily grime doing their best to fill your pores with dirt and bacteria on a daily basis, blackheads can seem inevitable.
Thankfully, there's a natural solution made from extracts of Camellia Sinensis, or better known as Green Tea.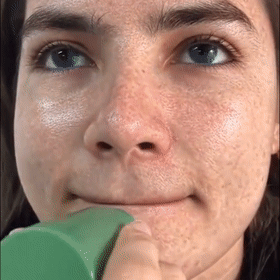 MAIN BENEFITS
Natural Ingredients
The Green Tea Solid cleansing face contains green tea extract, which can effectively clean the skin pores, deeply clean up skin dirt, adjust the skin's water and oil balance, replenish skin moisture, and nourish the skin.

Moisturizing
Effectively reduce blackheads, control oil, improve facial fullness, and Keep beautiful skin.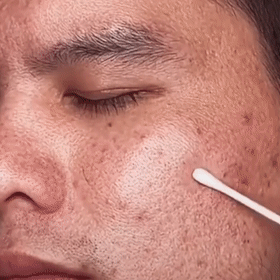 Easy To Use
Just wash your face, apply mud to your face or body, leave it for about 10 mins, then wash off. The texture is fine and smooth, easy to spread, and easy to use.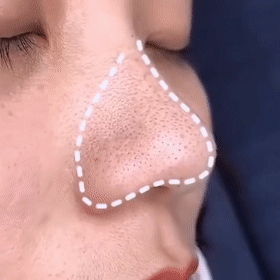 Easy To Carry
The product adopts the design of a rotating head, which is more convenient to use and not easy to dirty hands. Pretty and small, easy to carry.
HOW TO APPLY

1.  Spin out the paste and apply it to the face.
2.  Apply evenly to the face and leave it on for about 10 minutes.
3.  After it dries, rinse with water.
NOTES
Oily skin: Use 2-3 times a week
Dry skin:  Use 1-2 times a week
Mixed skin: Use 2-3 times a week for the T zone and 1-2 times a week for the U zone
Normal skin: once a week is sufficient

AVERAGE DELIVERY TIME

All orders are entitled for FREE shipping without minimum purchase. The average delivery time is 5 to 13 business days.
*Delivery times may vary due to different warehouse locations. Please also consider any holidays that might impact delivery times.
OUR GUARANTEE
We truly believe that our products have made everlasting impacts all over the world and we truly stand by our products. As you are the reason why we are here today, we want to give you a risk-free 30 day guarantee for all of your purchases.
If you don't have a positive experience for any reason, we will do whatever it takes to ensure that you are 100% satisfied with your purchase.
We have a 24/7/365 email support center. Please contact us if you need any sort of help regarding your purchase.
Payment & Security
Your payment information is processed securely. We do not store credit card details nor have access to your credit card information.
Customers Who Bought This Item Also Bought